The new Starhotels project for a contemporary patronage of the metiers d'art has officially been launched in Milan. Within the frame of the Rosa Grand – Starhotels Collection in Piazza Fontana, the press, the authorities and the milieu of Milan's art and culture have been invited to attend this important, unprecedented initiative, which aims at supporting Italy's best savoir faire: an outstanding reservoir of skills, expertise, and beauty, a cultural heritage, as well as an artistic and productive legacy making Italy a unique reference worldwide.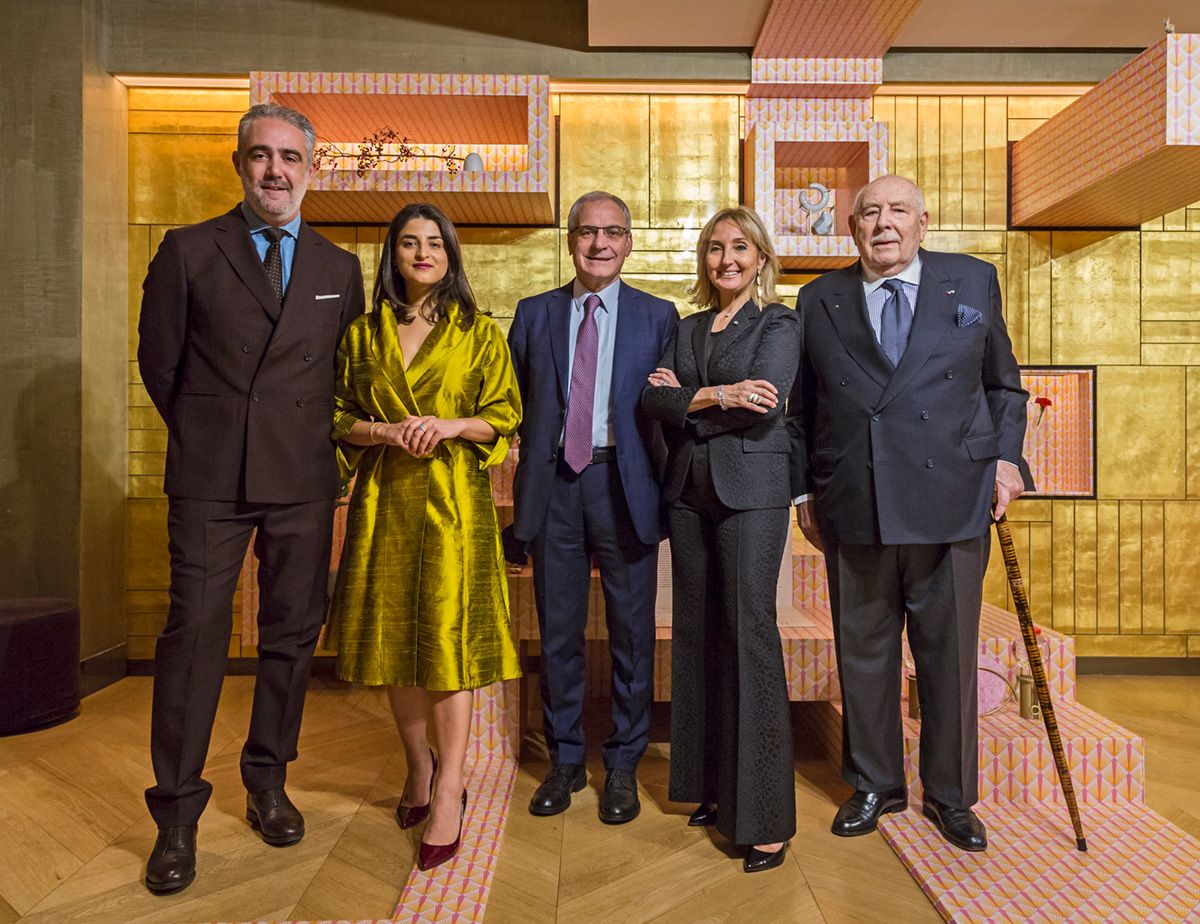 The project "La Grande Bellezza / The Great Beauty. The Dream Factory" is born of the virtuous association between Starhotels, Florence's OMA-Osservatorio dei Mestieri d'Arte, Fondazione Cologni dei Mestieri d'Arte and Gruppo Editoriale. The initiative anticipates a series of unedited virtuous actions to support the sector in establishing a very substantial, concrete patronage: inviting excellent artisans to showcase their pieces in special exhibitions promoted by Starhotels in their own halls; creating high craftsmanship products under the guide of well-known designers in a collaboration with finest Italian craftspeople; introducing a biennial Award for artisans producing works relating to hospitality (the award ceremony will take place within the prestigious environment of the Homo Faber exhibition in Venice); a number of actions aimed at supporting and sponsoring specific initiatives and events related to the high craftsmanship world and its protagonists.
The main protagonists passionately talked about it at Rosa Grand: along with Elisabetta Fabri, Starhotels President, who strongly backed the project, architect and AD's Editor in Chief Ettore Mocchetti, a convinced supporter of high craftsmanship, endorsed the project along with Franco Cologni, whose namesake Foundation has been working in this field for 25 years; Luciano Barsotti, President of Florence's OMA Association, and Matteo Parigi Bini, publisher of Gruppo Editoriale. And finally, Sara Ricciardi, a young talented designer, well known within the new generation, has been chosen by Starhotels to be the art director of the project. By offering Italian craftspeople an important occasion and an excellent showcase in their finest locations, Starhotels is carrying forward the enlightened patronage that protected and allowed Italian arts and high craftsmanship to flourish throughout history.