Lino Sabattini is an old-time craftsman. His objects, characterised by a light, elegant sense of form, span an over fifty-year long period of active research and are exhibited in important international museums.

Mr. Sabattini, when did you start your career?

I opened my factory in Bregano in 1964, but I had already started working in a workshop during the War.
So apart from the workshop, you have never attended a school of design?
I find that the workshop is often better than a school, because there is the possibility of doing and of learning, and sometimes of making mistakes. "Design" then is a very recent name: in my days, it was called industrial design. I started out in a workshop, cutting decorative shapes from sheet metal; every day I walked from Blevio to Como to go to work.
I find that the workshop is often better than a school, because there is the possibility of doing and of learning, and sometimes of making mistakes.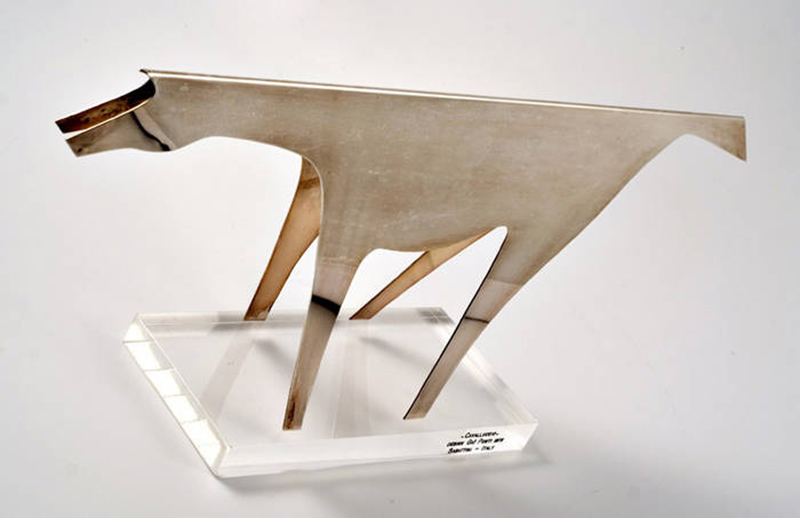 When instead did the passage from commissions to objects made for you come about?
When I moved to Milan I rented a small workshop opposite Vigorelli, where I made objects that were commissioned from me and where I started to make the forms that I myself had designed. Then these objects ended up on the desk of one of my friends who worked in Gio Ponti's studio: when Giò Ponti saw them, he wanted to know who had done them. He himself came to see me in my shop. With Ponti I also went to Paris, together with Bruno Munari, Fausto Melotti and Salvatore Fiume.
How do you, who have always worked with your "hands" think of new technology?
Technology has never been a problem, nor an element to which I have paid too much attention: I have always worked with forms, and now I can think and create forms that I would never have dreamed of making, because they would have taken too long and cost too much to produce. Nowadays too often people think that technology is a valid substitute for creativity without thinking about the fact that it is not always important how we make it but what we make.
How do you deal with the difficult relationship between manual technique and the creativity of the mind?
Technology sometimes kills inventiveness: there are too many people who let themselves be guided by what a computer says rather than by what they could do on their own. The real problem is that everyone copies and no one tries to invent any more.
What do you think about luxury? Could we connect it to the uniqueness of the products of Masters of art?
My work has never been oriented towards the search for a luxury product, in the sense of a product for the elite. I am happy when many people can afford the objects that I design. My generation grew up with little or very little, so luxury is not really something that is part of me.
How do young people experience your work? Do you have assistants?
The designer's work is difficult: wonderful but also very hard, especially for a young person, and that's because young people won't let themselves do nothing, they can't make mistakes and so they never learn. I used to keep my factory open on Saturdays to give lessons to whoever wanted to learn. That for me was the real school, because instead of being at a desk, I was in the middle of real work tools and I could immediately demonstrate what I was saying, letting the kids try to "make" with their hands.
What hardships do you see in your work?
They are always the same ones, unfortunately: there are too many people who want to apply themselves, but when it comes to getting down to work seriously they back out.
This happens on all levels, from enterpreneurs to professors and curators. Fortunatuely there are still people, although there aren't very many, who do all the work for everyone.